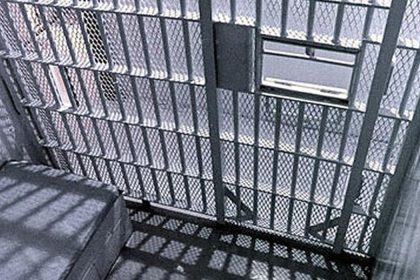 Joel 2:23 I will restore to you the years that the locust has eaten. God will give back the harvests that have been destroyed. He shall restore to you the years that the locust, the swarming locust, the cankerworm, and the caterpillar have eaten.
Restore– means to bring back (give back, return to, put, or bring back into existence or use, to bring back to or put back into a former or original state: Renew or to put again in possession of something. Meaning to make new. (Merriam-Webster).
God believes in second chances. Will you believe that He has given you a second chance to allow Him to restore unto you the years that have been taken whether it's been in jail or it's being bound by a life of sin, and or addiction? Whatever it may be. God is saying that He is ready to bring back the harvest that has been destroyed. That can be your mind, finances, or even a broken heart. God is wanting to restore unto you all that the enemies have taken from you. He wants to heal all the hurt and disappointments that you have endured if you let Him. God is wanting to restore you to your former position with Him as His child before you went astray. Our God does all things well and He makes all things new. Will you allow Him in to bring restoration unto you? If so let's find out who you are to God.
Identity- Who Are You?
The Bible says that men and women are created in the image of God. Since God is a spirit and we are created in His likeness then it is safe to say that we are spirits also that are houses in the fleshly body just as Jesus was. This body that we live in is just a temple to hold our spirits for we are spirit beings. To understand your identity in Christ you must understand how He sees you. If you look at the book of Jeremiah Chapter 1:5 it depicts a conversation that God was having with Jeremiah, God was telling Jeremiah that He knew him before he was conceived and formed into the womb of his mother. God states that He knew him before he was born, he consecrated him (which means set him apart); and appointed him a prophet unto the nation. Shows that God's plan for Jeremiah had already been assigned to him and what he was called to do, not only was it assigned it was revealed unto him. See God's plan for your life has already been assigned to you. It's your responsibility to find out what that assignment is. Asking the father to reveal unto you what you were created for. Look at it this way your birth date has already been set and your death day has already been set so it's your job to find out what is the will of God concerning your life before that time expires so you can do what He has assigned you to do. In John 19:30 Jesus's assignment was fulfilled that's why He said it is finished, right before He gave up the ghost. When you look at the death of Paul, he states I have fought a good fight I have finished my course I have kept the faith henceforth there is laid up for me a crown of righteousness, which the Lord, the righteous judge shall give me at that day; and not to me only, but unto all of them also that love his appearing. What a beautiful statement made by the Apostle Paul, making it very clear that he had accomplished all things and that those who are coming after will also receive their reward for completing their task. So, in the next portion of this book, we are going to pray and ask God to reveal to you his plan for your life. Say this prayer with me.
Prayer…… Father, I know you have a plan for my life to prosper and to give me hope. Please reveal your purpose for me in this earth in Jesus's name I pray Amen!